The appearance of the decors and surfaces as viewed on a monitor screen can only approximate the colours and structures of the actual finished products, owing to possible variations in contrast, brightness settings and resolution.
­
KRONOTEX AMAZONE — Laminate Montmelo Oak silver D 3662
The brand new décor D 3662 Montmelo Oak silver of the KRONOTEX AMAZONE laminate flooring collection boasts a slender and elegant appearance. Measuring only 157mm wide by 1380mm long, the panels even inject a spacious feeling into small rooms. This precisely embossed-in-register laminate floor is so outstanding, in fact, that it has already been singled out as the best décor of the year 2017. The authentic colours and oak grain harmonise excellently with any interior decorating style, also blending well with bold combinations of wall colours, furniture and accessories.
Product Range
| Strength | Length | Width | Panels per box | m² / box | Boxes per pallet | m² / pallet |
| --- | --- | --- | --- | --- | --- | --- |
| 10 | 1380 | 157 | 6 | 1,300 | 40 | 51,998 |
AC 5
Surface Structure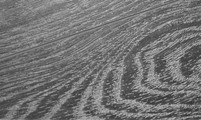 ER (registered emboss): genuine wood appearance due to consistence between pattern and embossing
Picture for Download
Now calculate the amount
Your requirements
Length: -- running metres
Package contents: 1.29996 m2 of laminate
Estimated trimming scrap: 10 %
Required quantity: -- boxes

Accessories
Underlay: -- m2