The appearance of the decors and surfaces as viewed on a monitor screen can only approximate the colours and structures of the actual finished products, owing to possible variations in contrast, brightness settings and resolution.
­
KRONOTEX AMAZONE — Laminate Oak Hella D 4754
Stylish and harmonious – this is the impression conveyed by the D 4754 Hella oak décor from the AMAZONE collection. Finely tuned in colour and with an especially attractive used look (UL), Hella Oak can be adapted to any design and to a wide range of room concepts. This 1-plank laminate flooring, with its long, slender dimensions of 1380 x 157 mm, has a light and graceful appearance. A particular advantage of these panels is their moisture protection feature, which in practice means that they can withstand the effects of moisture and liquids for a very long time. Of abrasion class AC 5, this laminate flooring is ideally suited for highly exposed surfaces in private rooms, as well as for commercial premises, such as offices or shops.
Product Range
| Strength | Length | Width | Panels per box | m² / box | Boxes per pallet | m² / pallet |
| --- | --- | --- | --- | --- | --- | --- |
| 10 | 1380 | 157 | 6 | 1,300 | 40 | 51,998 |
AC 5
Surface Structure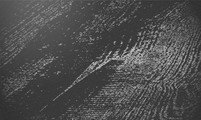 UL (Used Look): with apparently signs of wear and tear
Picture for Download
Now calculate the amount
Your requirements
Length: -- running metres
Package contents: 1.29996 m2 of laminate
Estimated trimming scrap: 10 %
Required quantity: -- boxes

Accessories
Underlay: -- m2