The appearance of the decors and surfaces as viewed on a monitor screen can only approximate the colours and structures of the actual finished products, owing to possible variations in contrast, brightness settings and resolution.
­
KRONOTEX DYNAMIC PLUS — Laminate Achat Oak D 2304
In the springtime, many people discover a passion for renovating or redesigning their homes, spurred by the wish for a new feeling within their four walls. And in most cases, it can be accomplished without major expenditures or hard work. Healthy living characterised by quality and consistency is celebrating a comeback; these days, people feel the need for cosy comfort and a refined ambience more keenly than ever. A classic example of a stylish laminate floor is provided by the décor D 2304 Achat Oak of the DYNAMIC collection from KRONOTEX. Its panels, with their very traditional three-strip appearance marked by contrasting light and dark patches, evoke a lively, uniquely accentuated atmosphere that's underscored by the floor's matt oiled look & feel. Also advantageous is the ease with which this floor can be taken up and reinstalled after moving to a new house or redecorating the current one.
Product Range
| Strength | Length | Width | Panels per box | m² / box | Boxes per pallet | m² / pallet |
| --- | --- | --- | --- | --- | --- | --- |
| 8 | 1380 | 193 | 8 | 2,131 | 56 | 119,320 |
* in DYNAMIC wrapping
AC 4
Surface Structure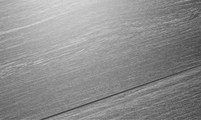 MO (matt oiled): matt oiled surface appearance
Picture for Download
Now calculate the amount
Your requirements
Length: -- running metres
Package contents: 2.13072 m2 of laminate
Estimated trimming scrap: 10 %
Required quantity: -- boxes

Accessories
Underlay: -- m2