The appearance of the decors and surfaces as viewed on a monitor screen can only approximate the colours and structures of the actual finished products, owing to possible variations in contrast, brightness settings and resolution.
­
KRONOTEX DYNAMIC PLUS — Laminate Bourbon Oak D 2929
The one-plank appearance of Décor D 2929 Bourbon oak from the DYNAMIC collection is guaranteed to make a great impression. This laminate flooring comes in a soothing and solid colour, with an attractive wood grain which reflects wood pores just as in a typical wooden structure (PR). Combinations with dark furniture, as well as finishing touches with a choice of two skirting boards in the same Décor, emphasize the elegance of these panels and give them a pleasant character. A specific advantage of this flooring is that it is easy to remove or relay when moving or renovating homes.
Product Range
| Strength | Length | Width | Panels per box | m² / box | Boxes per pallet | m² / pallet |
| --- | --- | --- | --- | --- | --- | --- |
| 8 | 1380 | 193 | 8 | 2,131 | 56 | 119,320 |
* in DYNAMIC wrapping
AC 4
Surface Structure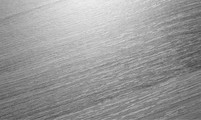 PR (wood pore): typical wood structure
Picture for Download
Now calculate the amount
Your requirements
Length: -- running metres
Package contents: 2.13072 m2 of laminate
Estimated trimming scrap: 10 %
Required quantity: -- boxes

Accessories
Underlay: -- m2