The appearance of the decors and surfaces as viewed on a monitor screen can only approximate the colours and structures of the actual finished products, owing to possible variations in contrast, brightness settings and resolution.
­
KRONOTEX DYNAMIC PLUS — Laminate Kunsterspringer Pine D 3676
A near-natural experience for the senses that's best enjoyed barefoot – that's the new Kunsterspringer Pine décor of the DYNAMIC PLUS laminate flooring collection! It derives its name from the Kunsterspring zoo and nature preserve near Neuruppin in the eastern German state of Brandenburg (north of Berlin), and is one of three regionally themed decors recently launched by KRONOTEX. The panels have a relaxing effect at any time of the year, giving your rooms a special ambience with their lively surfaces and natural used look. The large format of 1380 x 193mm and single-strip pattern emanates expansiveness and calm, combined with a pleasant foot feel and high robustness.
Product Range
| Strength | Length | Width | Panels per box | m² / box | Boxes per pallet | m² / pallet |
| --- | --- | --- | --- | --- | --- | --- |
| 8 | 1380 | 193 | 8 | 2,131 | 56 | 119,320 |
AC 4
Surface Structure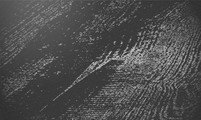 UL (Used Look): with apparently signs of wear and tear
Picture for Download
Now calculate the amount
Your requirements
Length: -- running metres
Package contents: 2.13072 m2 of laminate
Estimated trimming scrap: 10 %
Required quantity: -- boxes

Accessories
Underlay: -- m2