The appearance of the decors and surfaces as viewed on a monitor screen can only approximate the colours and structures of the actual finished products, owing to possible variations in contrast, brightness settings and resolution.
­
KRONOTEX DYNAMIC PLUS — Laminate Lorine Light D 4991
The new décor is particularly soft in colour and feel D 4991 Lorine Light from the DYNAMIC PLUS collection. The tactile waxed surface finish in matt look (ML) in combination with the grand format of 1380 x 193 mm in 1-plank optic creates a generous feeling of space, even with smaller surfaces. The calm, tasteful and noble colouring of these panels achieved by diffuse, powdered beige tones is set to make a big debut for your home. The discreet skirting board KTEX 1 bearing the same décor number ensures, with its matching colours, a smooth transition between floor and wall. Its universal applicability and high load-bearing capacity make this laminate flooring the perfect all-rounder even for demanding applications.
Product Range
| Strength | Length | Width | Panels per box | m² / box | Boxes per pallet | m² / pallet |
| --- | --- | --- | --- | --- | --- | --- |
| 8 | 1380 | 193 | 8 | 2,131 | 56 | 119,320 |
AC 4
Surface Structure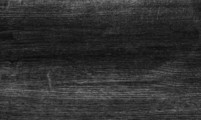 ML (Matt Look): With a waxed look & feel
Picture for Download
Now calculate the amount
Your requirements
Length: -- running metres
Package contents: 2.13072 m2 of laminate
Estimated trimming scrap: 10 %
Required quantity: -- boxes

Accessories
Underlay: -- m2