The appearance of the decors and surfaces as viewed on a monitor screen can only approximate the colours and structures of the actual finished products, owing to possible variations in contrast, brightness settings and resolution.
­
KRONOTEX EXQUISIT PLUS — Laminate Harbour Oak D 3570
Enjoy life fully at home – with a very special laminate floor for an exclusive feeling! The large-format panels of the EXQUISIT PLUS collection from KRONOTEX are ideal for creating impressive floors. And the décor D 3570 Harbour Oak goes a step further, drawing on nature to instil wellbeing and evoke impressions and memories of past holidays: pure wellness within your own four walls! The panels feature 45° mitred edges that, when joined, form a V-shaped groove to reinforce the look of impressive solid timber planks. The extra-large format with a special width of 244 millimetres combines with an embossed-in-register décor to duplicate the look & feel of real wood.
Product Range
| Strength | Length | Width | Panels per box | m² / box | Boxes per pallet | m² / pallet |
| --- | --- | --- | --- | --- | --- | --- |
| 8 | 1380 | 244 | 8 | 2,694 | 42 | 113,138 |
AC 4
Surface Structure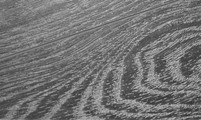 ER (registered emboss): genuine wood appearance due to consistence between pattern and embossing
Picture for Download
Now calculate the amount
Your requirements
Length: -- running metres
Package contents: 2.69376 m2 of laminate
Estimated trimming scrap: 10 %
Required quantity: -- boxes

Accessories
Underlay: -- m2