The appearance of the decors and surfaces as viewed on a monitor screen can only approximate the colours and structures of the actual finished products, owing to possible variations in contrast, brightness settings and resolution.
­
KRONOTEX EXQUISIT PLUS — Laminate Trail Oak D 4981
Trail Oak is a trailblazer in the truest sense of the word and sets strong visual accents. This new 2-plank laminate flooring is vibrant, but not wild, and certainly harmonious. The design made up of 2 different plank lengths within one panel makes this impression possible. In a perfect blend of the natural colour play of wood and the appeal of Used Look (UL), the installed panels convey the varied look of tradition and modernity. Thanks to the Plus format with its special width of 244 millimetres, many trendy compositions can be created that reflect the spirit of the times in an exciting way. Fresh contrasts, vibrant colours, colourful accessories or exceptional décors are equally enhanced by this high-quality laminate flooring, just as natural or pastel shades are effectively accentuated.
Product Range
| Strength | Length | Width | Panels per box | m² / box | Boxes per pallet | m² / pallet |
| --- | --- | --- | --- | --- | --- | --- |
| 8 | 1380 | 244 | 8 | 2,694 | 42 | 113,138 |
AC 4
Surface Structure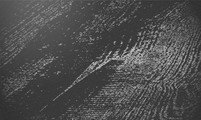 UL (Used Look): with apparently signs of wear and tear
Picture for Download
Now calculate the amount
Your requirements
Length: -- running metres
Package contents: 2.69376 m2 of laminate
Estimated trimming scrap: 10 %
Required quantity: -- boxes

Accessories
Underlay: -- m2