The appearance of the decors and surfaces as viewed on a monitor screen can only approximate the colours and structures of the actual finished products, owing to possible variations in contrast, brightness settings and resolution.
­
KRONOTEX EXQUISIT — Laminate Brave D 4782
Inspired by historic white-washed oak planks while taking them to the next level, the décor D4782 Brave's trendy vintage look injects Mediterranean feeling into your rooms. For everyone who loves soft, harmonious interior decorations, its melange of natural pastel hues is absolutely spot-on. This attractive laminate floor with typical board dimensions of 1380 x 193 x 8mm is a true all-rounder that simultaneously exudes modernity.
Product Range
| Strength | Length | Width | Panels per box | m² / box | Boxes per pallet | m² / pallet |
| --- | --- | --- | --- | --- | --- | --- |
| 8 | 1380 | 193 | 8 | 2,131 | 56 | 119,320 |
AC 4
Surface Structure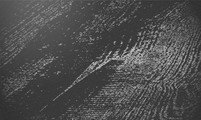 UL (Used Look): with apparently signs of wear and tear
Picture for Download
Now calculate the amount
Your requirements
Length: -- running metres
Package contents: 2.13072 m2 of laminate
Estimated trimming scrap: 10 %
Required quantity: -- boxes

Accessories
Underlay: -- m2