The appearance of the decors and surfaces as viewed on a monitor screen can only approximate the colours and structures of the actual finished products, owing to possible variations in contrast, brightness settings and resolution.
­
KRONOTEX GLAMOUR — Laminate Malt Oak D 3688
Shiny and reminiscent of dark chocolate: this is how the new Malt Oak décor will look in your rooms. This elegant laminate owes its high gloss to multiple coats of lacquer, and it's hardened by an electron beam for robust durability. You can count on it to evoke a classy ambience that lasts and lasts. Whether used in popular colour combinations with bright red, orange or green or in more subtle mixes with cashmere, cappuccino, grey or natural hues, Malt Oak very effectively underscores both classic and avant-garde furniture styles. Malt Oak is available in attractive single-strip panels measuring 1376 x 193 x 8mm for best effect. It's very easy to install and comfortable to walk on while delivering the typical properties of KRONOTEX laminate flooring for a vast range of uses.
Product Range
| Strength | Length | Width | Panels per box | m² / box | Boxes per pallet | m² / pallet |
| --- | --- | --- | --- | --- | --- | --- |
| 8 | 1220 | 193 | 8 | 1,884 | 36 | 67,810 |
Can be supplied ex stock in

wrapping.
Surface Structure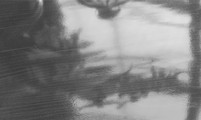 HG (high gloss): high gloss surface hardened with electron beam
Picture for Download
Now calculate the amount
Your requirements
Length: -- running metres
Package contents: 1.884 m2 of laminate
Estimated trimming scrap: 10 %
Required quantity: -- boxes

Accessories
Underlay: -- m2