The appearance of the decors and surfaces as viewed on a monitor screen can only approximate the colours and structures of the actual finished products, owing to possible variations in contrast, brightness settings and resolution.
­
KRONOTEX MAMMUT — Laminate Makro Oak light grey D 3670
Featuring alternating grey hues and a typical oak grain with an authentic look & feel, the new décor D 3670 Macro Oak light grey of the MAMMUT collection evokes strength and harmony in every season of the year. Its extra-long country house planks can be flexibly combined with different styles and take even the heaviest foot traffic in stride. This décor is exceedingly adaptable, harmonising with either cool or warm interior designs. Used in combination with khaki, ochre and/or yellow shades, for example, it creates a pleasantly warm ambience. And did you know that you can lower the perceived temperature in excessively warm south-facing rooms by up to four degrees just by laying cool-toned laminate flooring?
Product Range
| Strength | Length | Width | Panels per box | m² / box | Boxes per pallet | m² / pallet |
| --- | --- | --- | --- | --- | --- | --- |
| 12 | 1845 | 188 | 4 | 1,387 | 56 | 77,697 |
AC 5
Surface Structure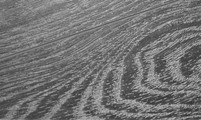 ER (registered emboss): genuine wood appearance due to consistence between pattern and embossing
Picture for Download
Now calculate the amount
Your requirements
Length: -- running metres
Package contents: 1.38744 m2 of laminate
Estimated trimming scrap: 10 %
Required quantity: -- boxes

Accessories
Underlay: -- m2