The appearance of the decors and surfaces as viewed on a monitor screen can only approximate the colours and structures of the actual finished products, owing to possible variations in contrast, brightness settings and resolution.
­
KRONOTEX AMAZONE — Laminate Patchwork D 4732
The new Patchwork décor of the AMAZONE collection goes well in an unpretentious ambience, but also makes a superb impression in combination with a retro, vintage or, better still, shabby chic interior decorating style. Its used look (UL) makes it a genuine chameleon. The long, slender panels with a width of only 137mm evoke a delicate appearance that works especially well in smaller rooms. Despite looking so light and breezy, this floor is remarkably robust with the highest abrasion resistance class, AC5. It is therefore excellently suited for a wide range of uses, from commercial establishments across hallways and entrances with heavy foot traffic to rooms where children play and romp.
Product Range
| Strength | Length | Width | Panels per box | m² / box | Boxes per pallet | m² / pallet |
| --- | --- | --- | --- | --- | --- | --- |
| 10 | 1380 | 157 | 6 | 1,300 | 40 | 51,998 |
AC 5
Surface Structure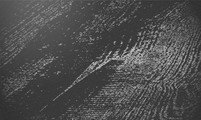 UL (Used Look): with apparently signs of wear and tear
Picture for Download
Now calculate the amount
Your requirements
Length: -- running metres
Package contents: 1.29996 m2 of laminate
Estimated trimming scrap: 10 %
Required quantity: -- boxes

Accessories
Underlay: -- m2