The appearance of the decors and surfaces as viewed on a monitor screen can only approximate the colours and structures of the actual finished products, owing to possible variations in contrast, brightness settings and resolution.
­
KRONOTEX ROBUSTO — Laminate Harbour Oak D 3570
Experience the fascination of this spirited laminate floor from the ROBUSTO collection! The D 3570 Harbour Oak décor from KRONOTEX comes in panels 12mm thick and 188mm wide and is quick and easy to install thanks to a snap-together system. Its real wood look with cool hues features attractive light and dark contrasts. The embossed-in-register panels look simply stunning when combined with natural wood furniture, leather sofas etc. Add minimalist accessories to the mix to evoke a relaxed, contemporary living ambience that is reduced to the essentials yet inspires everyone who encounters it. Harbour Oak even harmonises excellently with unusual colour combinations.
Product Range
| Strength | Length | Width | Panels per box | m² / box | Boxes per pallet | m² / pallet |
| --- | --- | --- | --- | --- | --- | --- |
| 12 | 1375 | 188 | 5 | 1,293 | 56 | 72,380 |
AC 5
Surface Structure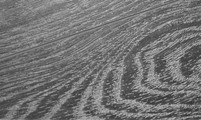 ER (registered emboss): genuine wood appearance due to consistence between pattern and embossing
Picture for Download
Now calculate the amount
Your requirements
Length: -- running metres
Package contents: 1.2925 m2 of laminate
Estimated trimming scrap: 10 %
Required quantity: -- boxes

Accessories
Underlay: -- m2