The appearance of the decors and surfaces as viewed on a monitor screen can only approximate the colours and structures of the actual finished products, owing to possible variations in contrast, brightness settings and resolution.
­
KRONOTEX ROBUSTO — Laminate Castanea D 4720
Comfort and well-being take priority at this time of year – the evenings get longer, the hectic pace of everyday life is tempered by the shorter days and we focus more on our homes. The warm colouring of the new D 4720 Castanea laminate flooring from the ROBUSTO collection creates a calm and pleasant atmosphere. The 12 mm thick panels are furnished with a 45 degree bevel. This creates a V-groove during assembly, which gives the floor a solid wood flooring character. Castanea also has a matt look - a special, palpably waxed surface appearance. The discreet skirting board KTEX 1 with the same décor name ensures, with its matching colours, a smooth transition between floor and wall.
Product Range
| Strength | Length | Width | Panels per box | m² / box | Boxes per pallet | m² / pallet |
| --- | --- | --- | --- | --- | --- | --- |
| 12 | 1375 | 188 | 5 | 1,293 | 56 | 72,380 |
AC 5
Surface Structure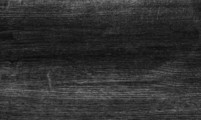 ML (Matt Look): With a waxed look & feel
Picture for Download
Now calculate the amount
Your requirements
Length: -- running metres
Package contents: 1.2925 m2 of laminate
Estimated trimming scrap: 10 %
Required quantity: -- boxes

Accessories
Underlay: -- m2