A Major Landmark
Kategorie: Innovations, Products
11. December 2020 | A Major Landmark: One Billion Square Metres of Flooring Produced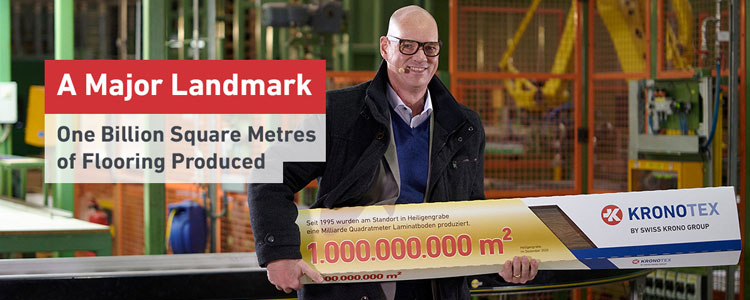 For SWISS KRONO's plant in Heiligengrabe, Germany, the year 2020 was crowned by a major achievement: the one-billionth square metre of flooring came off the production line on the 10th of December. Special situations call for innovative ideas, and this triumph was celebrated with a live streaming event in German and English which enabled as many of the firm's employees, customers and business partners as possible to take part without actually being present.
The plan worked like a charm, inspiring some 1500 users to join the action remotely and send their congratulations to the SWISS KRONO team in Germany from Moscow, Samara, Cape Town, all over Europe, the U.S., India and many other locations worldwide.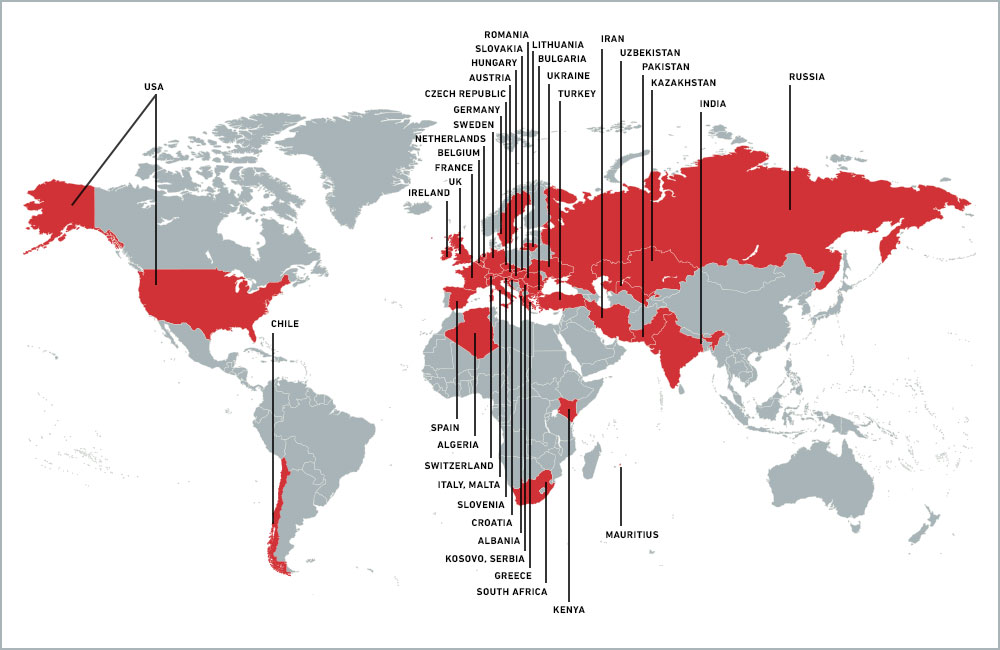 Managing director and plant boss Hendrik Hecht, production head Ingo Lehnhoff and Robert Schneider, SWISS KRONO's sales director for flooring products, guided the spectators through the event. Machine and systems operator Rita Freitag also experienced a very special moment when she helped Conrad Huhn, in charge of flooring production, to remove a ceremonial package from the line. Both of them have worked for SWISS KRONO since flooring production kicked off back in 1995.

In those days, a quarter of a century ago, the plant turned out about 20,000 square metres of flooring each month. The process still required a great deal of manual work, which was performed by 12 employees at each production line. Today, SWISS KRONO makes 210,000 m² of flooring a day in a fully automated process which is controlled by two staff members for each line.

1,000,000,000 square metres of flooring: this is a truly incredible feat, on which praise was also lavished by Martin Brettenthaler, the CEO of the SWISS KRONO Group; Dietmar Woidke, the governor of the German state of Brandenburg; and Marten Karelse on behalf of long-time customer Deli Home. Each of the teams at the plant in Heiligengrabe was honoured by a certificate of achievement as an expression of thanks to the site's roughly 800 employees.

The figure of one billion is difficult to imagine, making it necessary to draw comparisons. For example, this amount of flooring is enough to cover the entire area of Berlin (which is simultaneously a city and a state) plus nearly all of the city of Potsdam. The team of SWISS KRONO also searched for and came up with many apt matches. The pithiest, evocative and most inspiring of all was the brainchild of sales representative Manfred Falke: A million square metres of flooring translates into a 12-square-metre KRONOTEX oasis for every single one of Germany's 82 million residents! It gives our slogan, "Where KRONOTEX is at home", even greater meaning.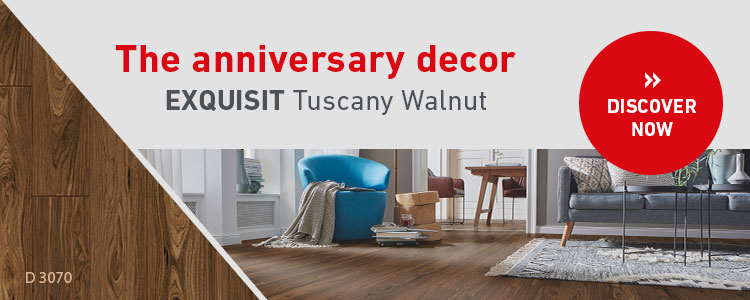 Five Latest Articles
More articles