The appearance of the decors and surfaces as viewed on a monitor screen can only approximate the colours and structures of the actual finished products, owing to possible variations in contrast, brightness settings and resolution.
­
KRONOTEX DYNAMIC PLUS — Laminate D 4773
The pattern of this luscious laminate floor evokes the nutty fruits of a wide range of walnut tree varieties. You can wield the décor D 4773 Walnut History to create a truly exceptional indoor experience. This laminate floor blends with virtually any room and ambience and enhances a wide range of styles. The 3-strip look, paired with a unique rustic wood grain structure and variegated hues, lends this panel peerless eloquence. The natural, seasonally changing reflections will astonish you with their shifting visual nuances, conjuring up a never-ending series of associations. An even larger universe of design possibilities is unlocked by the large selection of skirting boards, which come in a variety of shapes and decors, including plain white.
Product Range
| Strength | Length | Width | Panels per box | m² / box | Boxes per pallet | m² / pallet |
| --- | --- | --- | --- | --- | --- | --- |
| 8 | 1380 | 193 | 8 | 2,131 | 56 | 119,320 |
* in DYNAMIC wrapping
AC 4
Surface Structure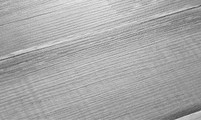 WG (wood grain): rustic embossing
Picture for Download
Now calculate the amount
Your requirements
Length: -- running metres
Package contents: 2.13072 m2 of laminate
Estimated trimming scrap: 10 %
Required quantity: -- boxes

Accessories
Underlay: -- m2