­
KRONOTEX AQUA ROBUSTO
AQUA ROBUSTO – THE UNCOMPLICATED ALL-ROUNDER
When it comes to the relationship between laminate flooring and water, you will hear that great care is required – but not with our AQUA ROBUSTO collection. No matter whether it is a fallen flower vase, a leaking heater or the water spilled from the bowl of your beloved pet – all this leaves barely a trace on AQUA ROBUSTO. Thanks to a highly swell-reduced carrier plate and a force-locked locking system, this product line is extremely water-repellent, resistant to all types of liquids, and highly resilient. Need proof? Gladly: In combination with the AQUA skirting board, AQUA ROBUSTO can resist standing liquids for 24 hours without any signs of fatigue (according to NALFA test).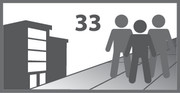 Abrasion Class
Commercial 33 AC 5
AQUA-PEARL System

Thanks to our special AQUA-PEARL System, our AQUA ROBUSTO laminate is highly water-repellent, resistant to all kinds of liquids and extremely durable. The combination of force-fit locking system, mounting board highly resistant to swelling and specially designed skirting board AQUA 60/80 allows liquids to stand for up to 24 hours (according to NALFA surface swell test).


The natural product is particularly suitable for children and pets who are in frequent contact with the laminate flooring. It can easily forgive a mishap or two.


The AQUA PEARL System floors can easily be cleaned with a damp mop and steam cleaner (household appliance).


Liquids and standing water should be absorbed within 24 hours (according to NALFA surface swell test approved for 24 h). Suitable for rooms with high humidity.
Suitable for rooms with high humidity.
Not suitable for outdoor areas, rooms with permanently high moisture load, e.g., shower cubicles, saunas and rooms with floor drains.

Decor Properties


Structure
These panels have a special surface structure.

Fast Installment
Fast installment thanks to an easy-to-use angle-angle locking system for the long and short sides of the boards.

V4 - all the way round
These panels are equipped with a 45° bevelled edge all around. When joined together, a V-groove is created, which conveys a natural solid wood plank character.

Certificates




The Benefits of Laminate


| | |
| --- | --- |
| + | KRONOTEX laminate flooring predominantly consists of a renewable raw material: wood from sustainably managed forests. |
| + | Laminate floors are ideal for children's bedrooms, as they don't contain any plasticisers (phthalates). The German consumer magazine Ökotest even explicitly recommends them. |
| + | For Aqua Robusto, swelling is guaranteed for 10 years (for private use) and 2 years (for commercial use). Abrasion is guaranteed for 30 years (for private use) and 5 years (for commercial use). |
| + | Because laminate is installed without nailing or gluing (as floating floors), no adhesive residues result. |
| + | Innovative embossing processes are used to give the surfaces of modern KRONOTEX laminate floors authentic-looking wood grain and stone structures. |
| + | Laminate flooring doesn't contain any diethylhexyl phthalate (DEHP) and therefore can't cause any changes in hormone levels. |
| + | At the end of the product lifecycle, laminate flooring can be unproblematically disposed of or burnt as fuel. |
| + | KRONOTEX uses the scrap resulting from the production of laminate flooring as fuel. |
| + | KRONOTEX Laminate Flooring - Qualität Made in Germany |
Product Range
| Strength | Length | Width | Panels per box | m² / box | Boxes per pallet | m² / pallet |
| --- | --- | --- | --- | --- | --- | --- |
| 12 | 1380 | 191 | 5 | 1,318 | 56 | 73,808 |
Surfaces
| | |
| --- | --- |
| 1-Strip | |
Skirting board
Movie Clips

Banner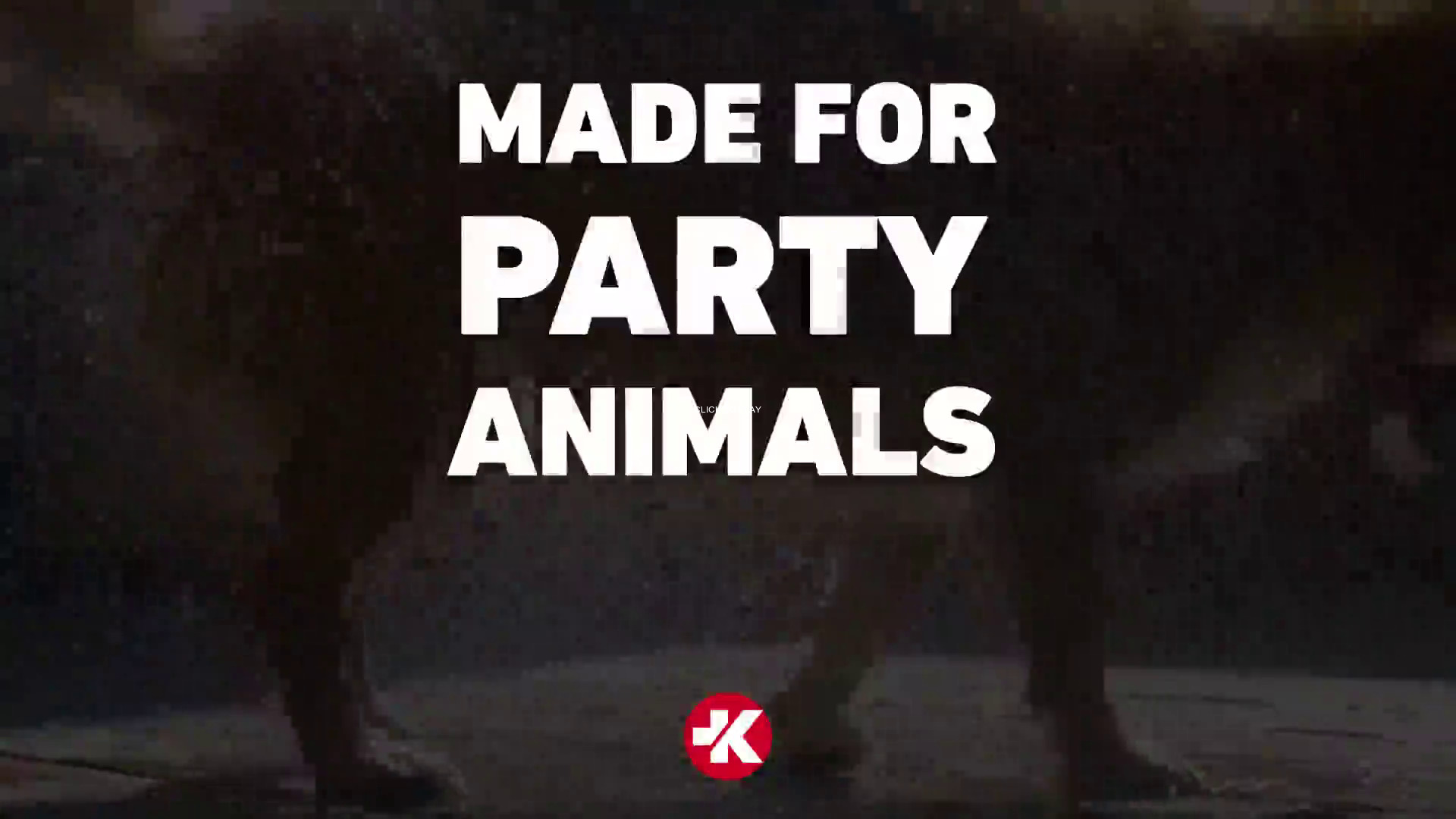 Made for Party Animals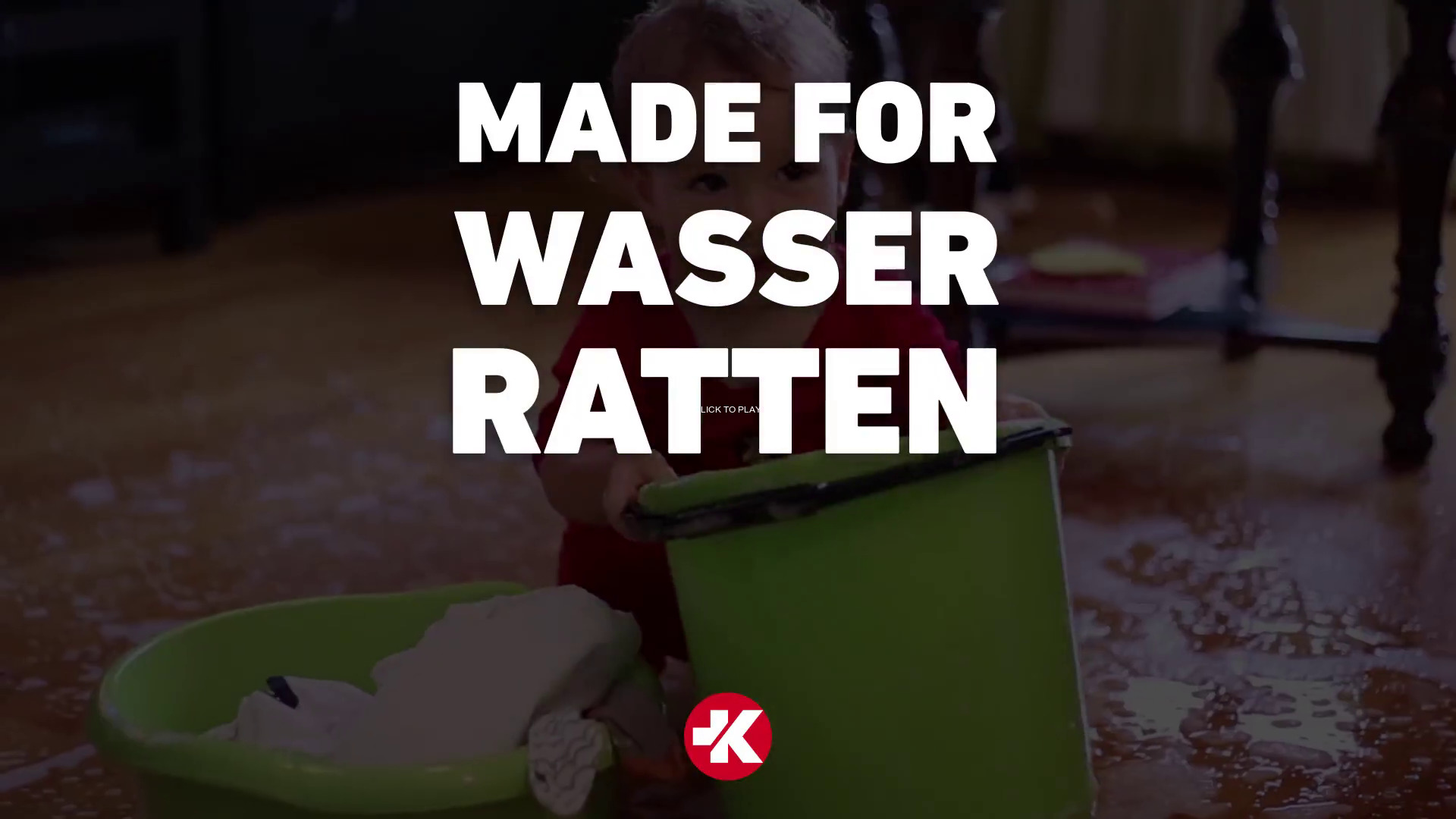 Made for Water Rats
Installation instructions "AQUA ROBUSTO"
Preparation for installation
Prior to laying, please store KRONOTEX flooring horizontally in its unopened packaging at room temperature for a minimum of 48 hours so that the planks have enough time to reach room temperature.
The following ambient conditions should prevail previous to, during, and three days following installation:
Floor surface: min. 15°C
Air temperature: min. 18°C
Humidity: 50 - 75%
Installation