The appearance of the decors and surfaces as viewed on a monitor screen can only approximate the colours and structures of the actual finished products, owing to possible variations in contrast, brightness settings and resolution.
­
KRONOTEX MAMMUT — Laminate Everest Oak Beige D 3081
An oak look that could hardly be lovelier, coupled with the strength and resistance of MAMMUT: this sums up the décor D 3081 Everest Oak Beige. The panels' unique colouring is refreshing amongst the range of available oak decors: a harmonious mix of brown, grey and beige hues that radiates warmth and ease. Resistant to heavy use (AC5) and impervious to wet feet and spills, this floor with special moisture protection is a faithful companion underfoot. Its XXL format with a length of 1845mm and a width of 188mm facilitates fast, accurate installation.
Product Range
| Strength | Length | Width | Panels per box | m² / box | Boxes per pallet | m² / pallet |
| --- | --- | --- | --- | --- | --- | --- |
| 12 | 1845 | 188 | 4 | 1,387 | 56 | 77,697 |
AC 5
Surface Structure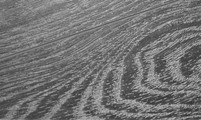 ER (registered emboss): genuine wood appearance due to consistence between pattern and embossing
Picture for Download
Now calculate the amount
Your requirements
Length: -- running metres
Package contents: 1.38744 m2 of laminate
Estimated trimming scrap: 10 %
Required quantity: -- boxes

Accessories
Underlay: -- m2