­
KRONOTEX DYNAMIC
DYNAMIC – Extremely Robust Laminate Flooring with Unique Diversity
DYNAMIC! A floor with which you can express your entire individuality. It can be used anywhere, is extremely resilient and, above all else, offers a unique variety of patterns and hues. All this makes DYNAMIC the perfect floor for your ideas. Develop your full potential and live your life as you want to live it. And if you want, your DYNAMIC floor can move around with you. It can be easily removed and re-installed somewhere else – even in medium used commercial areas.
Decor Properties

Clic System
A 5G snap-together system makes the flooring even easier to install.

Optimised Joints
Thicker laminate flooring panels also have thicker CLIC snap-together joints.
Certificates







General approval for use in construction by Deutsches Institut für Bautechnik (German Institute for Civil Engineering)

The Benefits of Laminate


| | |
| --- | --- |
| + | KRONOTEX laminate flooring predominantly consists of a renewable raw material: wood from sustainably managed forests. |
| + | Laminate floors are ideal for children's bedrooms, as they don't contain any plasticisers (phthalates). The German consumer magazine Ökotest even explicitly recommends them. |
| + | Dynamic flooring is covered by an additional warranty lasting 25 years (for private use) or three years (for commercial use). |
| + | Because laminate is installed without nailing or gluing (as floating floors), no adhesive residues result. |
| + | Innovative embossing processes are used to give the surfaces of modern KRONOTEX laminate floors authentic-looking wood grain and stone structures. |
| + | Laminate flooring doesn't contain any diethylhexyl phthalate (DEHP) and therefore can't cause any changes in hormone levels. |
| + | At the end of the product lifecycle, laminate flooring can be unproblematically disposed of or burnt as fuel. |
| + | KRONOTEX uses the scrap resulting from the production of laminate flooring as fuel. |
| + | KRONOTEX Laminate Flooring - Qualität Made in Germany |
Test
Characteristics
Test method
Formaldehyde emission
< 0.05 ppm
EN 717-1
Surface stain resistance
Grade 5, no visible changes to surface
EN 438-2, 15
Lightfastness
≥ Level 6 Blue Wool Scale
≥ Level 4 Grey Scale
EN ISO 105-B02
EN 20 105-A02
Resistance to cigarette embers
Grade 4, no visible changes to surface
EN 438-2, 18
Fire resistance
Ignites with difficulty, at least Cfl-s1
EN 13501-1
Height difference between connected elements
Average: ≤ 0.10 mm
max: ≤ 0.15 mm
EN 13329
Edge straightness (bend)
≤ 0.3 mm/m
EN 13329
Openings between connected elements
Average: ≤ 0.15 mm
max: ≤ 0.20 mm
EN 13329
Static indentation
< 0.01 mm - no visible changes, Impression in test with straight steel cylinder of 11,3 mm diameter
EN 433
Product Range
| Strength | Length | Width | Panels per box | m² / box | Boxes per pallet | m² / pallet |
| --- | --- | --- | --- | --- | --- | --- |
Surfaces
Skirting board
Movie Clips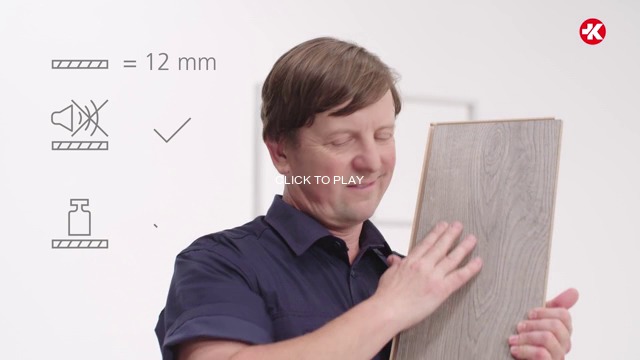 #preparations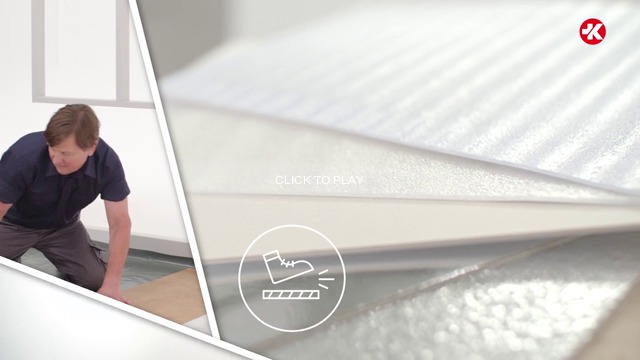 #underlayment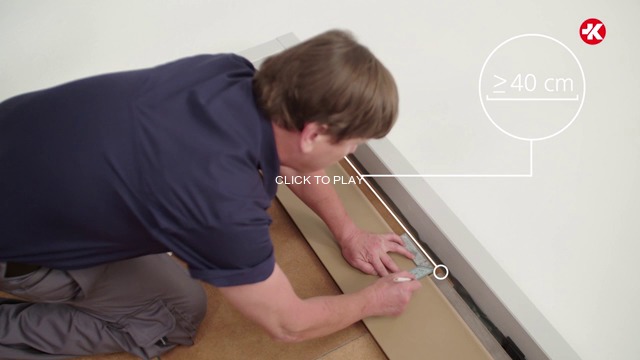 #cut-and-clic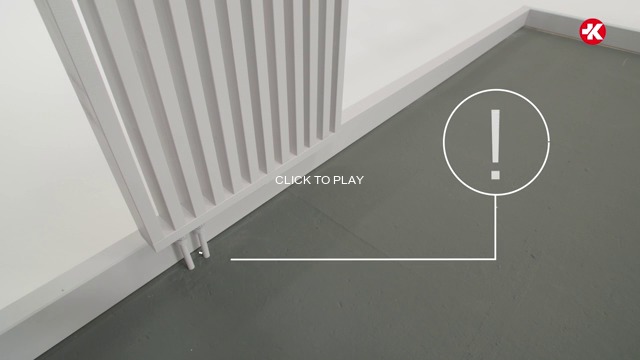 #special situations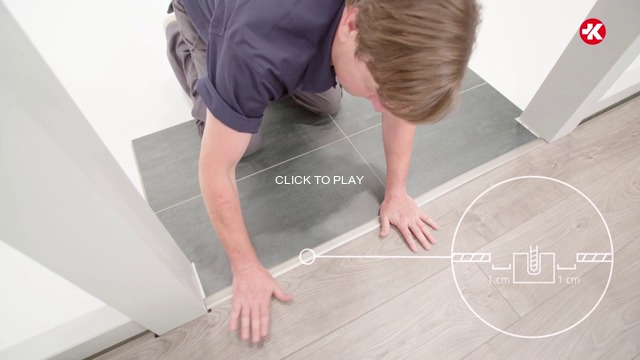 #accessories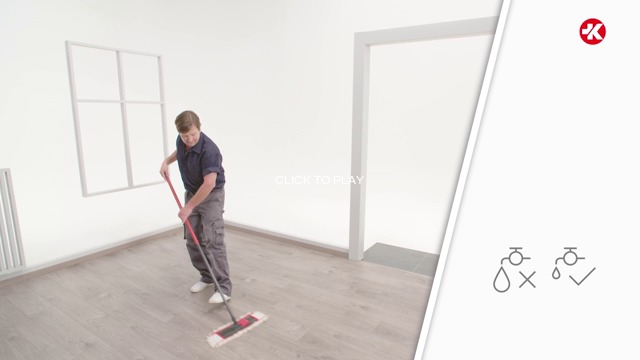 #care & #repair
Installation instructions "Clic System"
Preparation for installation
Prior to laying, please store KRONOTEX flooring horizontally in its unopened packaging at room temperature for a minimum of 48 hours so that the planks have enough time to reach room temperature.
The following ambient conditions should prevail previous to, during, and three days following installation:
Floor surface: min. 15°C
Air temperature: min. 18°C
Humidity: 50 - 75%
Installation