The appearance of the decors and surfaces as viewed on a monitor screen can only approximate the colours and structures of the actual finished products, owing to possible variations in contrast, brightness settings and resolution.
­
KRONOTEX DYNAMIC PLUS — Laminate D 4751
This bright new laminate floor of the DYNAMIC collection exudes naturalness and optimism at first sight. Delightfully styled to resemble the pattern of a lopped-off tree stump, blending into a whole like a jigsaw puzzle, it is simply irresistible. The impression is underscored by its matt oiled surface and typical country house plank dimensions, namely 1380cm long by 193cm wide. Being extremely robust, this floor is also suited for use in commercial establishments with moderate foot traffic. A further advantage is the ease with which it can be taken up and reinstalled when moving or renovating a home or business venue.
Product Range
| Strength | Length | Width | Panels per box | m² / box | Boxes per pallet | m² / pallet |
| --- | --- | --- | --- | --- | --- | --- |
| 8 | 1380 | 193 | 8 | 2,131 | 56 | 119,320 |
* in DYNAMIC wrapping
AC 4
Surface Structure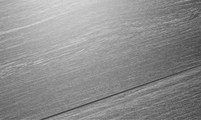 MO (matt oiled): matt oiled surface appearance
Picture for Download
Now calculate the amount
Your requirements
Length: -- running metres
Package contents: 2.13072 m2 of laminate
Estimated trimming scrap: 10 %
Required quantity: -- boxes

Accessories
Underlay: -- m2