The appearance of the decors and surfaces as viewed on a monitor screen can only approximate the colours and structures of the actual finished products, owing to possible variations in contrast, brightness settings and resolution.
­
KRONOTEX MAMMUT PLUS — Laminate D 3669
Macro Oak Beige, a new décor in the MAMMUT PLUS collection, is truly unique in how it calms the mind. Its warm beige hues accentuated with grey perfectly express the timelessness of a massive oak log split lengthwise. This laminate's natural elegance blends well with many styles ranging from Scandinavian across Mediterranean to colourful or cool utilitarian. The impressive robustness and inherent flexibility of the extra-wide panels spanning 1845 x 244 x 10mm make them a great choice for homes or businesses. A surrounding chamfered V-groove enhances the effect of a natural plank floor. All this, plus an abrasion resistance rating of AC5, makes this product a shining light in the KRONOTEX family of laminate floors.
Product Range
| Strength | Length | Width | Panels per box | m² / box | Boxes per pallet | m² / pallet |
| --- | --- | --- | --- | --- | --- | --- |
| 10 | 1845 | 244 | 4 | 1,800 | 42 | 75,600 |
AC 5
Surface Structure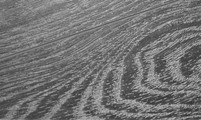 ER (registered emboss): genuine wood appearance due to consistence between pattern and embossing
Picture for Download
Now calculate the amount
Your requirements
Length: -- running metres
Package contents: 1.800 m2 of laminate
Estimated trimming scrap: 10 %
Required quantity: -- boxes

Accessories
Underlay: -- m2