The appearance of the decors and surfaces as viewed on a monitor screen can only approximate the colours and structures of the actual finished products, owing to possible variations in contrast, brightness settings and resolution.
­
KRONOTEX MAMMUT PLUS — Laminate D 4794
The décor Macro Oak nature (D 4794) of the MAMMUT PLUS collection inspires with the playful swirl of its colours and the appearance of organically grown natural wood. The décor and embossing of this laminate are perfectly aligned in register, making it come tangibly alive with the look & feel and grain of real oak wood. It exudes a feeling of total harmony in any season. This elaborately designed décor is also characterised by outstanding robustness (abrasion resistance class AC5) and universal usability for creating enchanting interiors thanks to extra-wide panels measuring 1845 x 244 x 10mm. You can count on excellent results in any room, whether it's in a home or a commercial establishment.
Product Range
| Strength | Length | Width | Panels per box | m² / box | Boxes per pallet | m² / pallet |
| --- | --- | --- | --- | --- | --- | --- |
| 10 | 1845 | 244 | 4 | 1,800 | 42 | 75,600 |
AC 5
Surface Structure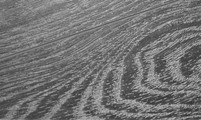 ER (registered emboss): genuine wood appearance due to consistence between pattern and embossing
Picture for Download
Now calculate the amount
Your requirements
Length: -- running metres
Package contents: 1.800 m2 of laminate
Estimated trimming scrap: 10 %
Required quantity: -- boxes

Accessories
Underlay: -- m2